Yoga Nidra – De Kunst van Het Slapen
Een van de beste manieren die we kennen om van diepe, verkwikkende rust te genieten, is de yoga-slaapbeoefening die bekend staat als Yoga Nidra. U wordt volledig begeleid door een reis van ontspanning en energetische revitalisering, terwijl u comfortabel ligt. Tijdens Yoga Nidra lijkt het alsof je slaapt, maar je bewustzijn werkt nog steeds op een dieper niveau. Maar als we niet echt slapen, en we zijn niet wakker, waar brengt Yoga Nidra ons dan naartoe? Yoga Nidra heeft tot doel ons naar een toestand te brengen die verder gaat dan bewustzijn of onbewustheid.
Yoga Nidra helpt je om stress, burn-out en de uitputting van het moderne leven te overwinnen. Om je innerlijke zelf te herstellen.
Voordelen van Yoga Nidra:
• Kalmeert de geest
• Verzacht het zenuwstelsel
• Vermindert vermoeidheid
• Verlaagt hoge cholesterol- en bloeddrukniveaus
• Versterkt de immuniteit
• Verbetert de slaapkwaliteit
• Behandelt depressie
• Vermindert pijn
• Verhoogt het concentratieniveau
• Ondersteunt de hersenfunctie en stimuleert de creativiteit
Langdurige effecten in het dagelijks leven:
• Diep inzicht in uzelf en uw relatie tot de wereld
• Aanwezigheid in het hier en nu
• Ontwikkeling van intuïtie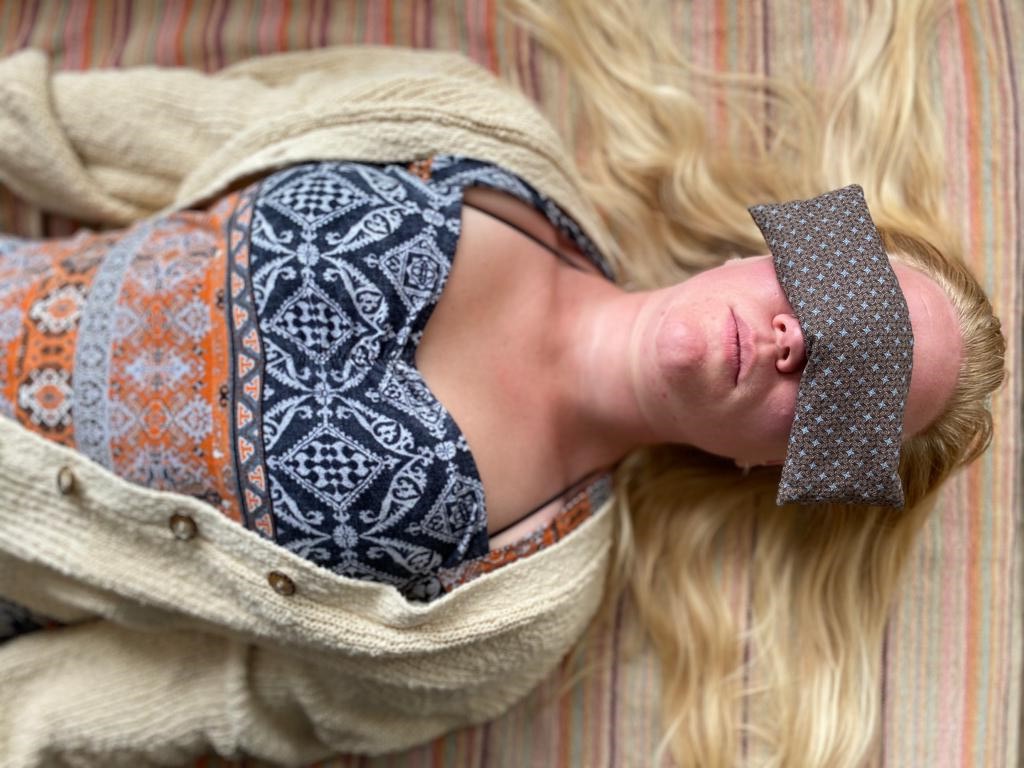 Prepare For Sleep (3 weeks Yoga Nidra course in English)
3 weeks deep relaxation journey with Yoga Nidra. A course created for International People around Tilburg.
One of the best ways we know to enjoy deep, rejuvenating rest is the yogic sleep practice known as Yoga Nidra. In this course you will be fully guided through a journey of relaxation and energetic revitalization, while you lying down comfortably. During Yoga Nidra it seems as if you are sleeping, but your consciousness is still working on a deeper level. But if we're not truly sleeping, and we're not awake, just where does Yoga Nidra take us? Yoga Nidra aims to take us to a state beyond either consciousness or unconsciousness.
This course can help you to overcome stress, burnout and the exhaustion of modern life. To restore your inner self.
Benefits of Yoga Nidra:
Calms the mind
Soothes the nervous system
Reduces fatigue
Lowers high cholesterol and blood pressure levels
Strengthens immunity
Improves quality of sleep
Treats depression
Reduces pain
Boosts concentration level
Supports brain function and boosts creativity
Contact for details and booking.